Home-->m-aboutus-000-eng
CN

Webmaster resume: Wenguang Han, senior engineer at professor grade. Was born in 1937 in Tianjin China.1954 graduated from the Beijing Chemical Industry Shool and assigned to the Nanjing Chemical Industrial Corp., served as foreman, workshop director, deputy plant director and chief engineer from 1954-1974. 1974-1997 was transferred to

Sinopec Jinling Petrochemical Corp.

(Nanjing), Served as plant director, vice president of Jinling Petrochemical Corp.. Retired in 1997. Founded "

Philatelic exploration round the world

" and "

Morricone Fans

" website in 2003. Was elected the honorary president of " China Ennio Morricone Fans Association" (

MorriUnion

) in 2009.

Calendar year work and retirement photos

1954-1974 (17-37 years old) To hold the post of the section chief, director of workshop, design manager, deputy plant director and chief engineer in Nanjing Chemical industry Corp.

1974-1984 (37-47 years old) To hold the post of first plant director in Nanjing Qixiashan chemical fertilizer plant (imported from France)

1979 (42 years old) in France for checkout the making rotor

1980 (43 years old) After the turbine compressor to replace a new rotor compensatived hy French corp., joint photo with French experts in the night.

1986 (49 years old) visit Topsoe Co. in Danmark

1989 (52 years old) visit Dresser-Rand plant in American Olean

1993 (56 years old) visit Italian Eni-Montefibre Corp

1994 (57 years old) visit YALOVA fiber plant in Turkey and visit Istanbul

1995 (58 years old) visit American CYTEC PAN plant

1997 (60 years old) in Bangladesh for contract with an abroad project of Eastern refinery plant

1999 (62 years old) To entertain a German long friend Mr. Chilian at home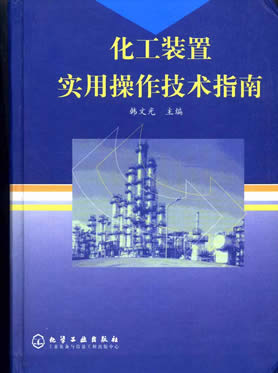 2001 (64 years old) My professional book ( "A technology guide for Chemical industry plant") was published
2006 (69 years old) traveling in Europe with my wife
2009.5.22 (72 years old) On behalf of Chinese Morricone's fans and present politely a gift to the great master Ennio Morricone in the culture Institute of Italy embassy in Beijing
2009.5.24 (72 years old) Make a statement in the establishing meeting of "China Ennio Morricone Fans Assocition" in Beijing international building and accept the invitation to serve as its honorary president
2012.6 (75 years old) "Ennio Morricone Fans Handbook" was edited by me and published and released, the book has been collected as literature by China National Library"
2012.7 At home with friend Mr. Gang Li to entertain French friend and fan Mr. Nicolas
During the period of 2015-2016 (78-79 years old) , at the invitation of
Beijing Houlang Publishing Company
, I participated in the editing of the appendix part of the new book "ENNIO MORRICONE -- LONTANO DAI SOGNI", which the company is translating and preparing to publish. provides the Ennio Morricone latest filmgraphy and related articles. And has been highly praised by the editorial department.
(The translation from P243 of this Chinese book: During the editing process, we found its webmaster Mr. Han Wenguang through the website of "Ennio Morricone Fans". He heard that we are going to publish a new simplified Chinese edition "ENNIO MORRICONE -- LONTANO DAI SOGNI". Mr. Han generously shared the book "Ennio Morricone Fans Handbook" of the website, helped to count the number of nominations and awards of Ennio Morricone in 60 years, and authorized us to select the articles in "Ennio Moricane Fans Handbook.". An article interviewed by French Music Radio to Ennio Morricone is included in our new book as an appendix , and the filmography of Ennio Morricone has been edited by the Mr. HAN himself. )
Mr. Han provided three versions of the chronology: the first edition included films, television, advertisements and short films composed independently or collaboratively by Ennio Moriconne, also including later films that quoted music from previous film music composed by Morricnes, which was a relatively complete edition; the second edition contained films and television works; and the third edition contained only films works. However, considering the space limitation, after repeated choices, we chose the third version painfully. If you are interested in a more complete chronology, you are welcome to visit the chronology column of "Ennio Moricane Fans" http://morricone.cn/ns-works/ns-works-000.htm
Mr. Han is more 80 years old. He used his precious vacation to complete the chronological edition. During the period, he also changed the computer with bigger display because of vision problems. We are very grateful to him for his meticulous and logic in providing information and for his patience and detail in responding to the editors.)
In May 2017 (80 years old), assisted Houlang Publishing Company in soliciting Italian translations through the notification of all members, e-mail, personal contact and so on for the new book (Simplified Chinese Version) of Ennio Morricone "INSEGUENDO QUEL SUONO" among Morricone fans. Within a week, six friends from Italy, Hong Kong and China applied, finally, Shao Sining was confirmed and signed the translation contract.. This book will be published this year (2019). Please look forward to it.
In May 2019 (
82
years old),, accompanied by my daughter (the travel agency insisted) my wife and I went to Cambodia for a tour. One is to see the famous Angkor Wat and the real life of the local people; the other is that I have a little relationship with the late old King Sihanouk. This time, I went to his palace in Siem Reap (that was the place when Cambodia was in a crisis, where he was holding an important conference - the Khmer summit,
see here
). I didn't expect that the king's palace was so simple and unadorned , deep feelings. And I'm afraid this is my last overseas trip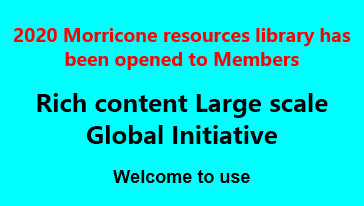 On New Year's day in 2020 (
83
years old),, after two consecutive years of hard work, the
2020 Morricone Resource Library
, which includes all the resources about Morricone's works that I have collected for more than 20 years, is finally open to everybody. I hope that the nice works of Morricone will keep company with everyone in the long time, and also hope that more fans to absorb their essence, nourishment, sublimate people's hearts and build a prosperous and harmonious society.
The flight of time, how momentary is a man's life!
It is a life to do it alone, and a career to do it all!